Are you prepared for the EES deadline?
The EU Entry/Exit System regulation deadline is rapidly looming on the horizon. Each Schengen member state must implement solutions to manage entry and exit movements across air, land and sea.
With biometric and biographic identification of third-country nationals being a requirement, how will border authorities enhance border security while optimizing screening efficiency?
By working with Vision-Box's Smart Borders solutions, border authorities will be able to:
Enhance border clearance efficiency by implementing intuitive and secure traveller experiences rooted on solutions designed for ergonomic transit;

Improve communication and intelligence sharing between all stakeholders, supported by the

Orchestra

Identity Management Platform;

Optimise resources and traveller throughput through the orchestration of real-time multi-source data streams thus enhancing decision-making.
Learn more about our Smart Borders Solutions for Air, Land and Sea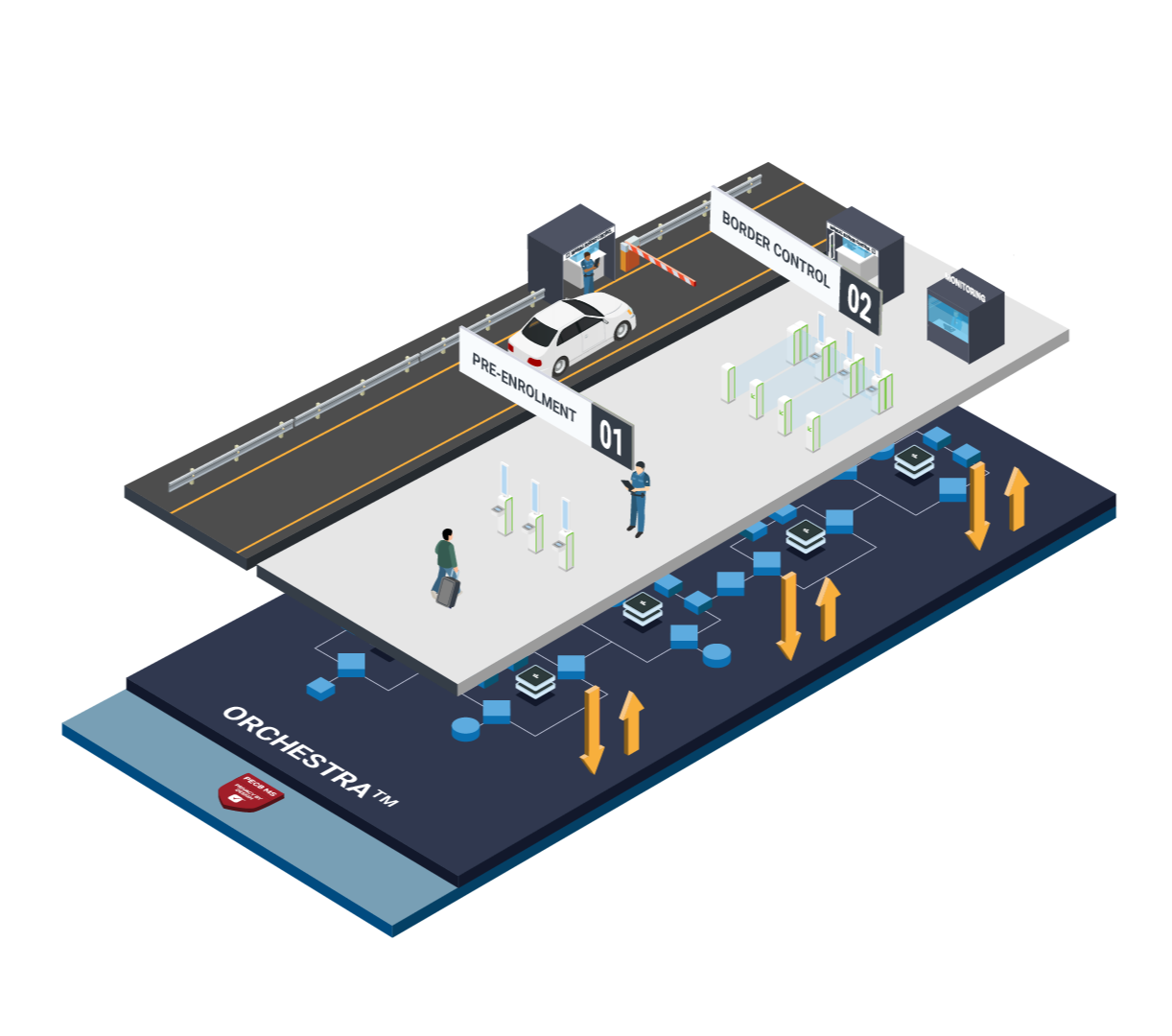 Orchestra Identity
Management Platform
Vision-Box's Orchestra Identity Management Platform is the central element that supports all the functionalities of our EES solutions. Orchestra provides robust and efficient Identity Data Management, real-time intelligence and end-to-end traveller-centric ecosystems management that allows a secure and facilitated Schengen border crossing while supporting rigorous risk-management controls.
Given its modular API based set of functions, the platform easily integrates with other systems such as the National Uniform Interface (NUI), being the central component managing the information coming from the border crossing points to the EU central level.
Thanks to its open and flexible architecture, the platform is scalable and easily adjustable to meet current/future national/international workflows, rules, processes and regulation policies.